Clubs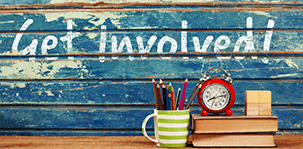 We encourage students to participate in clubs and activities beyond the normal school day; doing so allows youth to interact with their peers and adults outside of their regular classroom environment, pursue individual interests, and develop new skills. We offer clubs of common interest as well as nationally recognized clubs that offer graduation honors.
Link Crew
Sponsor: Becky Smith
Leadership club that mentors incoming freshmen and seventh graders. Club will also mentor struggling seventh and eighth graders.
Art Club
Sponsor: Julie Fernandez
Completing art for community projects, service, personal development and enrichment, and community connection through the arts.
AVID
Sponsors: John Roberts/Amanda Deodutt
Extension of AVID elective to facilitate fundraising, field trips, and after-school activities; to enrich the studies of the AVID class by college and career exploration.
Baseball Club
Sponsor: Greg Bordes
To raise funds and purchase items to support the Crismon Baseball Team
Medical Assisting HOSA
Sponsor: Derrick Sainz
To serve the needs of its members and strengthen the Arizona HOSA partnership by preparing its students for state competition.
STUCO
Sponsors: Jake Allen, Andrea Pettit
To build a positive school culture and provide opportunities to engage students in their school.
Rock Band Club
Sponsor: Scott Lloyd
Creating rock bands for performance and to practice music together.
Health Occupations CTSO
Sponsor: Dayne Tierney
To compete with other schools both locally and nationally using skills learned in CTE classes, one must be interested in a health career.